ADMINISTRATIVE AND SUPPORT STAFF

Andrea is a co-founder of Puddletown School. She received her Bachelor of Arts in English Literature and Creative Writing from Colorado State University. After graduating she headed a creative writing and arts program at a local Fort Collins, Colorado preschool. Andrea then moved to Portland where she began assisting and teaching at the Northwest Children's Theater. She returned to school in 2001 to receive her Montessori certification from Montessori Institute Northwest and a Masters of Montessori Education from Loyola College. She has worked with many Portland public schools and local Montessori schools through outreach and other after school programs. Andrea serves on the Oregon Montessori Association Board. In her free time Andrea enjoys baking, walking her dog, reading, and swimming in the ocean.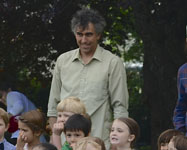 Sam is a co-founder of Puddletown School. He graduated from a Quaker college with Majors in Art, English and Journalism and a Minor in Education. After working in more traditional educational settings, he volunteered in a Montessori classroom on the Oregon Coast to develop an immersion program for Spanish speaking students. He went on to get his Montessori Primary Certificate from the Montessori Institute Northwest and a Masters of Education from Loyola College in Baltimore and has been invested in Montessori Education since 1996. Sam began teaching in Connecticut at an inner city Montessori school with the Hartford Public School system becoming involved in the planning and development of the Learning Corridor with Trinity College. After returning to the Pacific Northwest he taught at in an Elementary program and worked to establish a Montessori middle school.   Eventually the desire to return to the primary classroom and a willing partner led to starting our current program.
Michael moved to Portland in 2012 from southern California for the Douglas Firs and rivers.  He writes poems & stories for children (and grownups) and makes collages from old magazines.  He finds kinship in the Montessori Method and with the teachers at Puddletown School.  Michael has tutored children with Autism, teaches drama classes at the Northwest Children's Theater and runs a creative writing workshop from his home. Michael works as a support staff and runs the aftercare program.
Emily splashes into Puddletown from past lives as a gardener, printmaker, and a honky tonk pianist.  She holds a BFA from Massachusetts College of Art and Design.  Prior to joining the Puddletown community she taught at community arts programs and co-owned an organic landscape business.  Emily is enthusiastic about sharing her love of art and nature with the children at Puddletown. She works as a support staff and runs the aftercare program.
PRIMARY
SAGE CLASSROOM
Amy is the lead guide in the Sage classroom. She graduated Summa Cum Laude with a BS in Social Science and received the AMI Primary teacher training in 1998 at the Montessori Education Center of Arizona. Amy began her exploration with children in the Montessori context in 1994 as an assistant and enjoys learning new things from them every day. She enjoys gardening, sewing, baking, backpacking, hiking, camping, reading, knitting, travel and finding humor in every day events.
Jane is the assistant in the Sage classroom. Originally from Minneapolis, Minnesota, she moved to Oregon in 2006 to attend the University of Portland, where she graduated with a Bachelor of Arts degree, double majoring in Spanish and communication studies. She is a fifth-generation teacher but the first ever in her extensive lineage to become AMI certified as a Montessori Primary Guide. She completed her training at the Montessori Institute Northwest and will earn her Master of Education degree from Loyola University during summer 2012. If she's not at the dog park playing with her Lab puppies Stella and Harlow, Jane can be found reading a good book, sewing, thinking about future travel destinations, or trying to prepare a new scrumptious dish.
LAVENDER CLASSROOM

Emmy is the lead guide in the Lavender classroom. She has varied and extensive experience caring for children, including 3 years as the assistant in the Lavender classroom,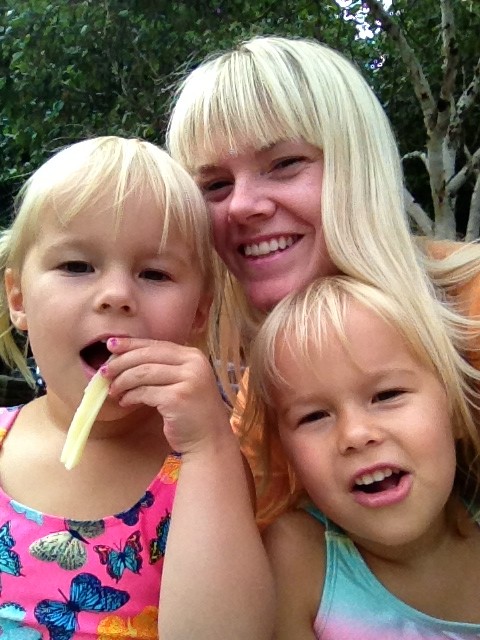 day care, day camp and nanny work. She received a BA in Psychology from University of Hartford and recently traveled from the east coast to Portland, where she received her AMI diploma from Montessori Institute Northwest in Primary Education. Emmy is committed to the essence of the Montessori method and believes in the marvel of the true nature of the child. She spends her free time cooking, walking, knitting and sewing, and has a newly sparked interest in maintaining an edible garden in her backyard.
Kimberley is the assistant in the Lavender classroom. Kimberley is from Spokane, Washingt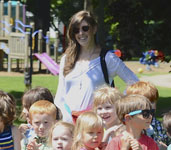 on where she graduated from Spokane Falls Community College with both business and a liberal arts associates degree. She arrived in Portland in 2006 and has been a member of the Puddletown family since 2007, where she began as an assistant in the Lavender classroom, and immediately fell in love with the joy of the Montessori philosophy. She left the Lavender classroom in 2010 to study Early Childhood education and psychology at Portland State University and is thrilled to be returning in the fall of 2014. She is an avid artist  and has an extensive history working with children in alternative education since 1999, including infants and at-risk youth.
CEDAR CLASSROOM
Weylin is the guide in the Cedar classroom. Originally from Wisconsin, he received his AMI Primary training  in Portland and  his Master's of Education at Loyola College in Maryland. He received his Bachelor's degree at the University of Wisconsin, Eau Claire in American Indian Studies and Japanese language. He worked at Puddletown for a year and a half as an assistant before completing his Montessori training and returning as a lead guide. He is the proud father of a Ronan who is a student at Puddletown. Weylin has many hobbies and interests including the martial art Aikido, hunting, fishing, gardening, backpacking and reading. Weylin is enthusiastic about his work and enjoys being a helpful part of the families and children's lives.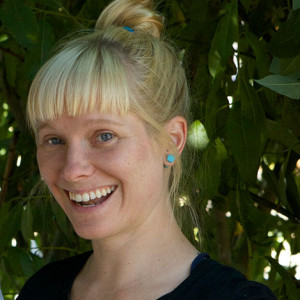 Erika is the assistant in the Cedar classroom. She grew up in Missouri and received her Bachelor's degree in Exercise Science from Truman State University.  In 2011 she  earned her AMI primary diploma at MNW a later a Master's Degree in Montessori Education through Loyola University of Maryland. In her down time she loves seeing live music, dancing, art, crafts, roller derby, travel, backpacking, cooking, and spending time with friends. Other than being a part of the wonderful world of Montessori, she has a passion for health and wellness and continues to help people bring joy and movement into their lives as a personal trainer, holistic lifestyle coach, and Certified Laughter Yoga Leader.
ELEMENTARY
DOUGLAS FIR CLASSROOM
Raven is the guide in the Douglas Fir classroom. A Portland native, she has worked with children in many capacities over the past 22 years, including assisting in several Montessori programs from Chicago to Portland to London and back to Portland. She has worked for PPS as an occupational therapist with children with autism and taught preschool at Irvington School in NE Portland. She received her Bachelor of Arts degree (with honors) in painting, drawing and printmaking from PSU. Raven holds AMI primary and elementary diplomas as well as a Master of Education degree from Loyola College. In her free time Raven enjoys traveling in pursuit of artistic inspiration. She loves natural history museums, baking, sewing, creating art, and most of all spending time with her husband and daughter. She feels extremely fortunate to call Montessori her profession and feels passionate about sowing the seeds of wonder, compassion, and joy, and helping to inspire life-long learners!